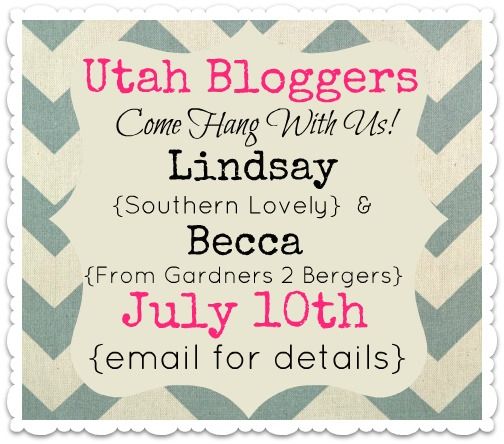 Calling all Utah Bloggers!
I am heading out west in July to visit family, and thought it would be fun to get some local Utah bloggers together for a fun night of good eats & lots of laughs.
So if you live within driving distance of the Provo area, & are available on Tuesday July 10th, send either myself or Becca an email & we will give you all the details.
There are a limited amount of spots available, so reserve yours quickly!
southernlovelyblog@gmail.com
I am looking forward to getting to know you all better, hope to see you there!

Ps--Did I mention that there are going to be some awesome sponsors for the night??
More details on that soon.