I really enjoy holiday shirts for little kids. I think they can be so festive & fun.
For Valentines, I decided to make something special for my girls.
I looked all over to get my creativity flowing, but couldn't find what I was looking for. Then one night as I was in bed, trying to fall to sleep, this idea came to mind. It is very simple, but I absolutely love how it turned out.

Want to make your own??
Let's get started..



Supplies needed:


Fabric--small amount for your heart
Heart (to trace on your fabric)
Heat 'n Bond
Tulle
Shirt
Sewing machine

Trace a heart shape on a piece of scrap paper.
Then you will need to trace the paper heart onto your fabric & cut.
Next, trace your paper heart on your Heat 'n Bond, then cut.
Follow the directions to apply the Heat 'n Bond to your fabric.



Then once you have done that, peel off the paper part, and stick it on your shirt.
Using a hot iron, apply heat to secure to your shirt.




To make your tulle ruffle, cut a 1 inch strip, as long as you can get it. You may have to cut two of these strips, depending on how big your heart is.



Now you will need to set your sewing machine to the longest stitch length & highest tension. Do not backstitch, and leave extra long tails.



Once you have stitched a straight line all the way to the end of your tulle, simply grab the top thread at one end where you stitched, and gently pull it away from the tulle.

Once you have the amount of ruffle you want, change your machine settings back to normal, and stitch a line where the other line was, backstitching at the beginning & end.



Now to add your ruffle to your fabric heart--
Start at the top center of your heart, & slowly stitch the tulle to your fabric, make sure you are catching your fabric as you go, otherwise the fabric may lift. I didn't pin anything, because I felt it was easier to go slow & make sure everything laid flat.



Once you get to the end, you may have extra tulle, so just clip it off & you are finished!



See, it wasn't too hard & now you have now created a fun little holiday shirt!
Of course I had to make one more, for my older daughter. :)
Can't wait to have them wear the shirts soon!




I'm participating in: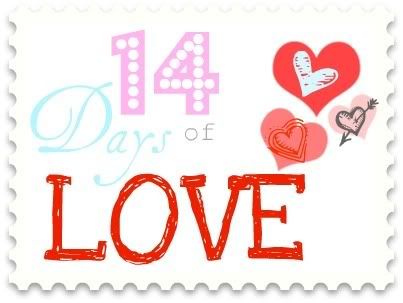 This event is sponsored by…